Love reading about nature? Have a keen eye for detail? Why not join us as an Assistant Editor of NHSN's journal, North East Naturalist
About this opportunity
Containing research, art, social history and observations from naturalists across the North East, North East Naturalist has been published by NHSN since 1831. It is one of the longest-running natural history publications in the UK.
We're looking for assistant editors to assist the editor and editorial team in creating an appealing, engaging, and accurate publication that inspires wonder in North East nature. To do this, you'll edit manuscripts in line with NHSN's copy guidelines, suggest amends, share ideas, and write supporting content that engages readers with nature.
This role is fully flexible and can be carried out remotely.
Time commitment
NHSN publishes two editions of North East Naturalist each year, one in Spring (April-May) and another in Winter (December). Planning and preparation for these start earlier and editing begins approximately 2-3 months in advance. It is envisaged that this role will take around 10-12 hours for each edition, spread over 2-3 months.
Main activities
Reviewing and editing text for North East Naturalist
Suggesting text amends in line with NHSN's focus on accessibility and engagement
Making recommendations to the editor for larger changes to the publication
Sharing ideas with the editorial team aiming to continually improve the publication
About you
You'll have a keen eye for detail, especially grammar, spelling, and punctuation
You'll love to read the work of other naturalists
You'll have good writing skills
You'll have some knowledge of North East natural history
You may have some experience reviewing professional publications
What we're looking for
No specialist nature knowledge is required for this role, just an enthusiasm for natural history and a passion for delivering written work to a high standard of accuracy. You'll care about the little things and have a good eye for detail, as well as an enthusiasm for generating appealing and engaging content.
What the role will do for you
You'll receive full training and support associated with the role.
You'll gain great experience to add to your CV.
If you're a student, volunteering as an Assistant Editor will count towards NHSN's Student Award Scheme
You'll receive an advanced look at exciting articles and informative papers
You'll meet new people, make new friends, and form part of a diverse team, passionate about nature.
This is a wonderful opportunity to contribute to a long-standing and respected publication while contributing to NHSN's vision of engaging more and a wider range of people with North East nature.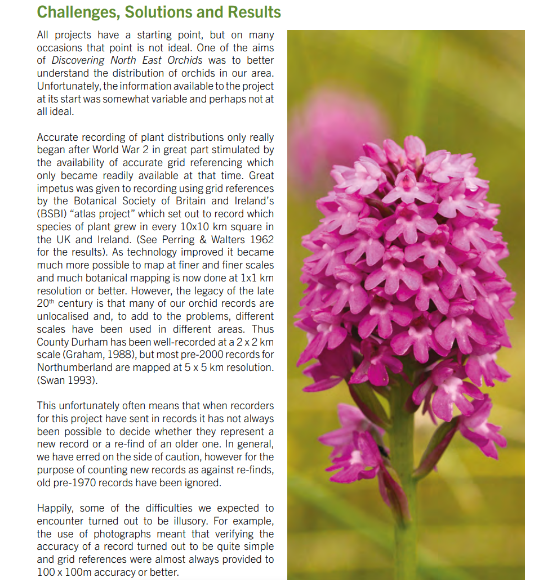 Interested in volunteering with NHSN?
Would you like to join the team as an Assistant Editor? Please fill out the simple form below to get started.
Please get in touch today – we'll get back to you as soon as possible.