Do you have a keen interest in natural history and want to develop new skills? Why not consider becoming a Student Naturalist and undertaking a year-long placement with NHSN?
Student Naturalists Alex Moore and Amber Tatman at the National Trust's Gibside Estate
The Natural History Society of Northumbria (NHSN), is one of the longest-running natural history societies around. Through delivering a range of events and communications, we aim to inspire people to enjoy and experience North East nature, encouraging lifelong learning and regional citizen science.
All of this is made possible through the support of a growing community of volunteers who also manage Gosforth Nature Reserve, Newcastle's oldest nature reserve, and delivering nature-based activities across the region.
One of our aims is to support students in conservation and natural history, giving them experience working in the environmental sector through practical volunteering, public engagement, nature communications, and wildlife recording. As such, we are excited to announce posts for two new NHSN Student Naturalist placements!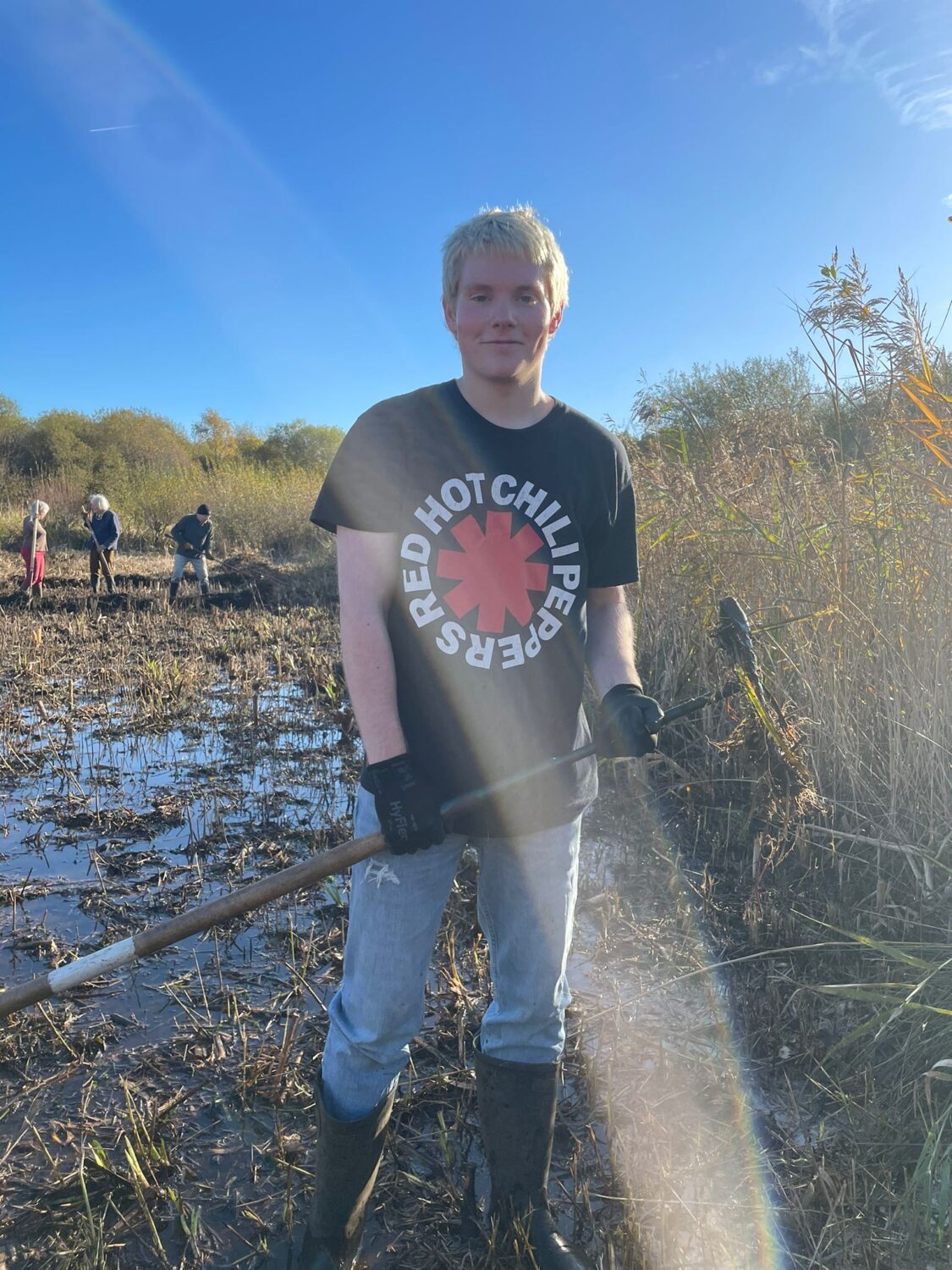 Process for applications
To apply please send a cover letter supporting your application to james.common@newcastle.ac.uk setting out why you wish to undertake a placement with NHSN and what you feel you will bring to the Student Naturalist role (max 1-side of A4). Deadline: Monday 12 June.
Shortlisted candidates will be invited to a face-to-face meeting at Gosforth Nature Reserve or the Great North Museum: Hancock for an informal chat about the role. These will take place w.c 19 June.
For more information about the role and key tasks please visit the Student Naturalist Placement Information Pack.